Timely, accurate POS and inventory data transformed into actionable insights can transform your account teams into your buyers' most valuable resources—and transform your sales.
Proactively identify and respond to sales opportunities and inventory risks. Build stronger retailer partnerships at all levels. Grab more physical and digital shelf space to drive greater volume and revenue growth.
Weekly or Monthly Data Is Directional At Best
---
Managing your business via spreadsheets can lead to poor planning and execution, as well as lost sales, consumer loyalty, and retailer trust.
Sales and account teams need the right data at the right time to make the right decisions that will increase sales.
Spend less time wrangling and wrestling data and more time developing and leveraging meaningful insights. Make data-driven decisions to influence retailers to put your products on the shelf, keep them there, and view you as the authority for sales insights and solutions that will make you and your retailers more profitable.
We Know Consumer Demand Changes Fast.

VELOCITY® Keeps You Up to Speed ... and Then some.
---
With VELOCITY, our best-in-class retail sales and inventory reporting and analytics software, account managers and client-facing personnel have one version of the truth for generating cross-retailer insights and improving collaborative supply and demand planning.
Automatically collect, cleanse, and integrate daily item- and store-level POS and inventory data with internal enterprise data and third-party data.
Holistically view your business from production to consumer purchase.
Identify and effectively respond to shifts in consumer behavior and market conditions.
Make confident, profitable decisions with precise, near real-time data and analytics—in minutes—not hours or days.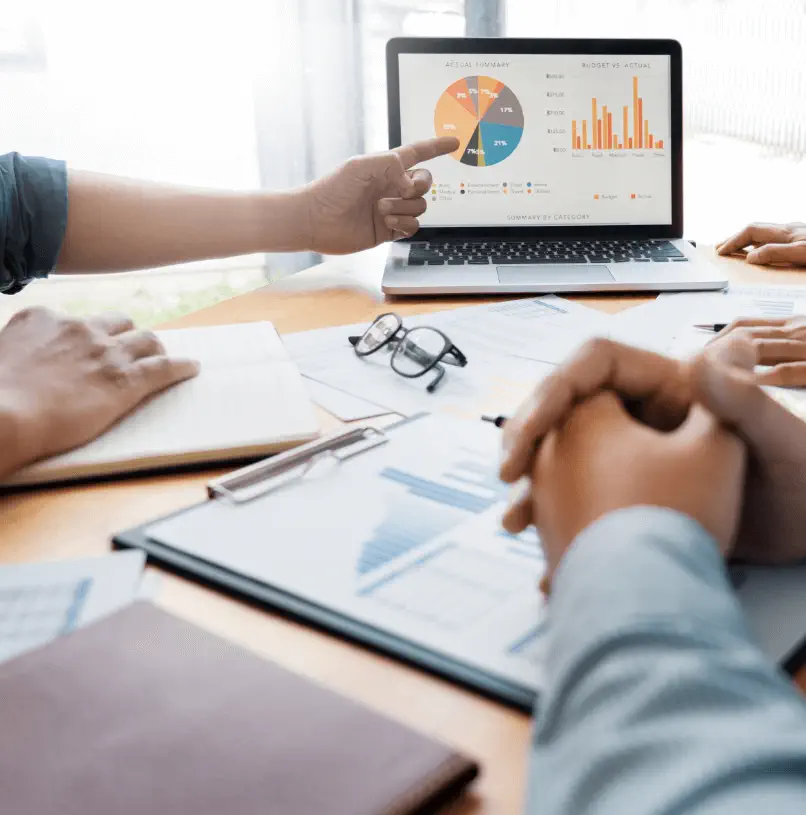 See and Seize Sales Opportunities.
Recognize and Reduce Inventory Risks.
Identify and Capitalize on Consumer Sales Trends and Patterns
Drive Profitable Sell-through at Chain and Store Levels
Optimize New Product Launches
Ensure On-shelf Availability and Reduce Out-of-stocks
Maximize ROI Own the Insights.
Own the Category.
Hundreds of items in thousands of stores across multitudes of planograms equals massive amounts of information that category managers need to manage, manipulate, and digest quickly and efficiently.
Drive category growth and leadership with reporting that allows you to quickly identify critical insights needed to:

Develop more successful plans

Optimize product selection, assortments, and store assignments

Maximize category performance and profitability for any store

Identify overperforming or underperforming stores

Identify key products to add or cut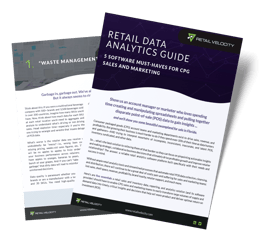 RETAIL DATA ANALYTICS GUIDE
FOR SALES AND MARKETING
---
Learn the 5 must-haves that retail data analytics software should provide sales and marketing teams to enable better planning, forecasting, and execution to increase ROI.