Sales and marketing drive significant growth and ROI. Clean, reliable retail POS data and analytics enable the insights and decisions required to get there.
Turn daily point-of-sale data into smarter sales and marketing campaigns. Monitor and measure sales and promotional performance with precision. Improve retail execution and increase sell-through, revenue, and profitably.
Big Data That Measures Up
---
Measuring the impact of sales and marketing efforts based on incomplete, inaccurate, untimely, and disparate data makes it impossible to determine true success and ROI.
Determining where, how, and why sales and marketing dollars should be spent is even harder.
Step out of the data silos and away from the spreadsheets. Focus your time on leveraging fact-based insights, not on data-gathering. Unify your data—and sales and marketing teams—with a single, scalable retail sales analytics platform. Enable informed, collaborative decisions with your retailers and within your company's own four walls.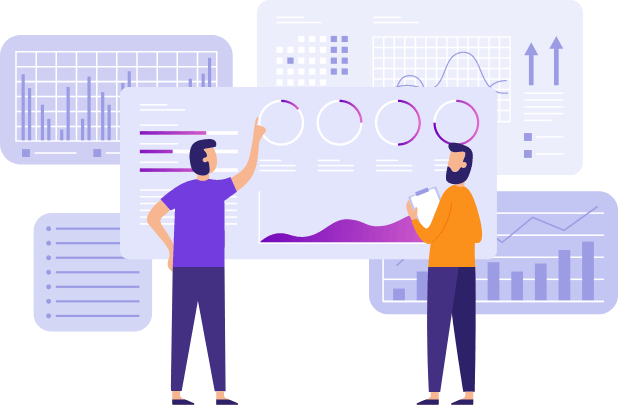 VELOCITY® Gives You The Truth, The Whole Truth, And Nothing But the Truth.

Clean, Honest, Daily Data and Analytics
---
VELOCITY, our best-of-breed retail sales and inventory reporting and analytics solution, provides sales and marketing teams one version of the truth—automatically cleansed, harmonized, and integrated data—to generate timely, accurate reporting and unparalleled analytics at the most granular level.
Users can better measure sales and marketing initiatives, identify trends and growth opportunities, and make data-driven, profitable decisions with powerful data-mining capabilities, intuitive dashboards, and daily item-level and store-level supply and demand data.
Integrate unlimited third-party data: syndicated, demographics, weather, social media, and more.
Integrate internal data: ERP, inventory, order, shipment, forecast, trade spending, and more.
Utilize Microsoft Power BI for easy data visualization and greater business intelligence; share valuable reports and insights across your enterprise.
Provide accurate POS and inventory sell-through data inputs for key enterprise applications, machine learning, and AI solutions: Market Demand Planning, Trade Promotions, Market Mix Analysis, Pricing and Promotional Analyses, Enterprise Data Warehouse, and more.
Make critical business decisions in minutes, not hours, days, or weeks.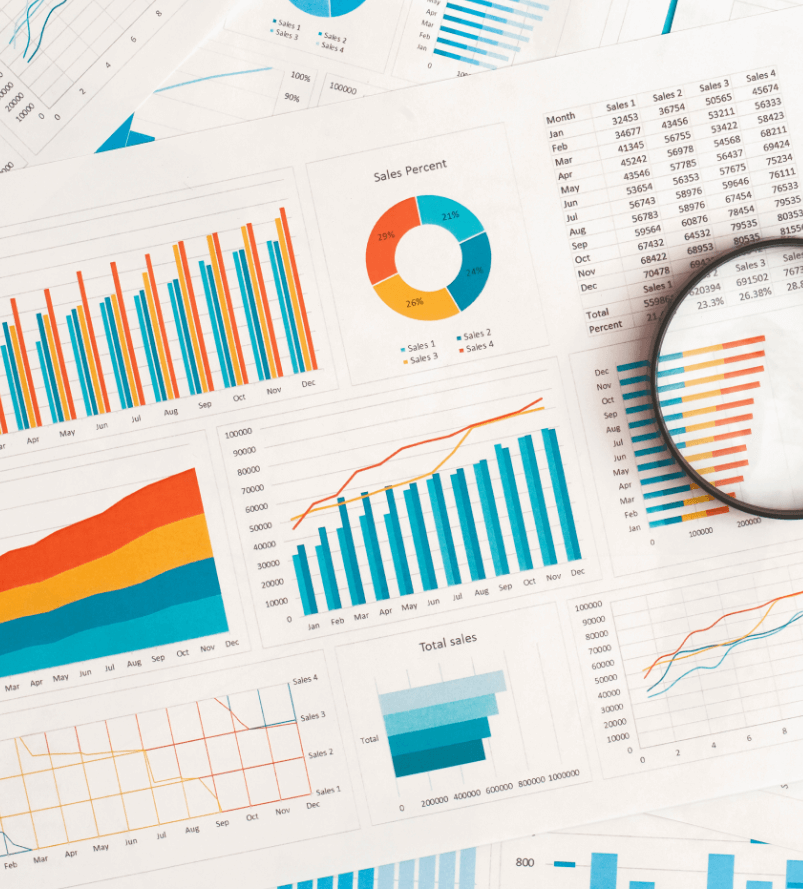 Sales Benefits
Identify Sales Trends and Patterns; Respond Effectively to Consumer Demand Shifts
Improve Planning and Forecasting Accuracy
Perform Fact-based Sales Comparisons by SKU, Store, Chain, Region, Market, and Channel
Ensure On-shelf Availability and Accurately Analyze Inventory Movement
Improve Visibility Into Future Sales Revenue
Strengthen Collaborative Planning and Promotions with Retailer Partners at All Levels Marketing Benefits

Identify and monitor consumer behavior patterns and trends

Maximize trade promotion effectiveness

Derive impact of media spend on sales

Understand ROI for campaigns and programs

Adjust promotional spending for maximum ROI

Measure promotional lift by store and item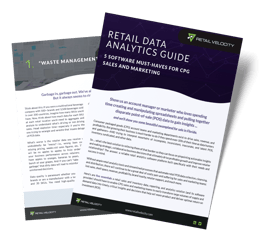 GET YOUR FREE
RETAIL DATA ANALYTICS GUIDE
---
Forget creating and manipulating numerous spreadsheets to try and get your head around disparate POS data.
Learn about 5 software must-haves for sales and marketing.