Unified Data. Unified Decisions. Shared Growth.
---
Since 1994, Retail Velocity has been helping consumer goods suppliers automatically collect daily demand and supply data at the most granular level through 600+ data adaptors from retail partners across the globe.
VELOCITY® seamlessly integrates, cleanses, harmonizes, and normalizes POS, inventory, forecast, order, and shipment data with your internal and external data to provide a single source of accurate information for generating deeper insights.
With unified data, including physical store and e-commerce, suppliers can make more-informed, collaborative decisions with their partners that drive shared and sustained growth.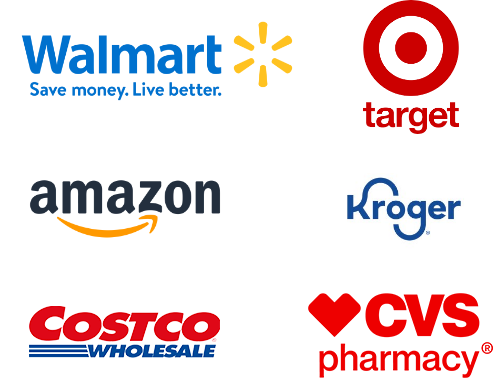 Ingest Retail POS and Inventory Data Through Any Data-Sharing Method and in any Format

Automatically extract and update daily item-level and store-level data from across multiple retailers.
600+ International
Retailer And Distributor Adaptors
Below is a partial list of the more than 600 pre-built retailer and distributor data adaptors we've implemented for our clients.
New adaptors are usually built within a few weeks to ensure your business continues running efficiently and profitably.
Academy Sports and Outdoors
Associated Grocers of Baton Rouge
Associated Grocers of Florida
Associated Grocers of the South
Cora (Louis Delhaize Grp)
Defense Commissary Agency
Price Cutter, Ramey, Smitty's
Adapt Intelligently.
Adapt Swiftly.
---
Learn how VELOCITY helps consumer goods suppliers and retailers adapt and respond to shifts in consumer behavior.